Tour itinerary – Day 1
Bari or Brindisi airports
Welcome in Puglia !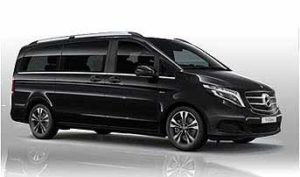 When you arrive to airport, a private driver(and Franco) Will take you to your Hotel or Masseria in Taranto region.
Welcome drink .
Short meeting for discovery-planning.
Dinner in Masseria Jorche with traditional Puglia specialities.
Meeting tomorrow after breakfast for start first discovery day ..!
Tour itinerary – Day 2
Buongiorno ! (Good morning)
Breakfast
Start the road in the east of Puglia , for the city OTRANTO in a bay on the peninsula of Salento.
We can admire the stupendous Cathedral with Gothic rose window , the crypt with byzantine mosaics( X century) , the Castel with tower and ruins of the famous abbey San Nicola.
After, we visit Porto Badisco and amazing view from the "Italian Maldives".Previous Activity (if good weather)boat discover cave and snorkeling.
Break : around 1h30pm (for 1h30 max) free time if you want to make shopping , buy souvenirs or snacking in pizzeria or restaurant (not included) .
Horse activity (insurance included dont worry!) +/- 1h15 in the middle of The campagne ,olive trees and finish in front of the Ionian sea…
Dinner in Masseria Jorche with traditional Puglia specialities .
Tour itinerary – Day 3
Salve ! (Hello)
Breakfast : enjoy with authentic meal of Puglia
Start trip around 9h00 in direction Alberobello the UNESCO world heritage list. Street shooting and architectural themes among of the Unique cone shaped Trulli houses.
Rest and relax ,break and enjoy coffee or shopping souvenirs, meal & drink.
After free time break about 1h30 , lets go to the famous Pearl of Adriatic : Polignano a mare characterized by an environmental of extraordinary beauty. Beautiful bay , high cliffs and numerous natural caves , discover the old town with many interesting churches , typical small streets and after we visit for degustation the famous Martinucci Pastry .
Return to lovely Masseria.
Dinner in Masseria Jorche with seafood (Puglia) specialities .
Tour itinerary – Day 4
Breakfast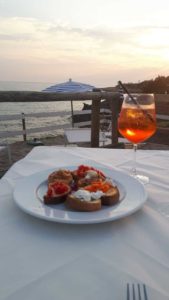 Around 9h00 : Start to LECCE "the Florence of South"
The city of Lecce is one of the centers in Salento wich arouses great interest from cultural, architectural , artistic, point of view.
14h30 : Roca vecchia(old stone) small strip of coastal land around wich an atmosphere of mystery and charm rotates.
The place to be : Grotta della Poesia a wonderful summer tourist destination, look pic under this post.
Dinner with traditional "slow food " label, terms of quality an authentic meal of region Puglia , surprise & animation.
Tour itinerary – Day 5
Good Morning…
Breakfast
Welcome to Gallipoli and the historic fishing port, Byzantin castel(XIII century) the greek fountain( 500 BC), and the Cathedral in the old town center.
Traditional free time : If you want Alena and Franco will offer a special drink or go to small store for souvenirs, winery or restaurant.
After break : Visiting porto Selvaggio with beautiful view of the sea .
Back to the (Old= Antica) Masseria Jorche .
8pm : For dinner tonight, we go to PULSANO MARINA (10kms) restaurant in front of the sea for degustation different specialties without limits 🙂 !
Tour itinerary – Day 6
BUONGIORNO A TUTTI
(good morning everybody)
Breakfast
Be careful please today you need to bring good shoes !
Start the trip to MATERA (UNESCO WORLD HERITAGE since 1993 and 2019 European capital of culture), where people have lived in caves continuously over 9000 years !!!Today, the city is the ideal location to rediscover the most authentic aspects of knowledge a human and cultural panorama , wandering around the sassi districts (caves houses), rock churches (over 150).
Special guide multi languages with Alena & Franco
Traditional free time break
We continue the visit where James Bond 007 was presented in september 2019 for the last movie : No Time to Die.
Time to return to Masseria JORCHE.
Dinner with traditional Pugliese speciality and animation …!
Tour itinerary – Day 7
Last day in paradise
Breakfast .
We start early because we need to propose different animation : You have different choose this evening :
Remaining in Masseria area and enjoy swimming pool, tennis camp, hamac or lazy time 🙂
Visit to Agricola Olivaro ( Farmer on 8 kms) and taste authentic finest cheese and homemade mozzarella , pecorino , burrata ,salami ,ham 100% biologic of course with possibility to buy productschap.
Discover border to the Masseria private or public beach.
Start the road around 1pm to TARANTO ( 26 kms) lunch or shopping, visit the old town with Alena & Franco, Spartan city (Greek Colony in 700 BC in Taranto)
We visit the Castel Aragonese with special guide in center of Taranto and close to the bridge separating sea with little sea (mare piccolo)
Around 5pm visit and degustation on Jorche Winery .
20h00 : Last dinner in Masseria Jorche with animation.
Please dont forget check out if your flight early tomorrow !!!
Buona notte.. (Good Night)
Tour itinerary – Day 8
Buongiorno, Salve 
Breakfast : 
If your flight time early, we have possibility to order (free) lunch packet for the road to airport.
Remember :
BARI Airport 120 KMS (1h40 by car)
BRINDISI Airport 50 KMS (1h00 by car)
Please, don't forget minimum 2 hours before flight.
Private car ready 24h/24h, no stress !
If your flight after 2pm: 

We propose 3 possibility :
Enjoy last time in area of Masseria, swimming pool or private beach after breakfast and check out, or degustation in Lizzano winery (5 kms) other typical cépages (Primitivo, Negroamaro, Malvasia…) with professional oenologue .
We hope that you had a very nice trip , we wish you a very good travel and back to your home and family .My wife and I wholeheartedly tried to open for you exactly the Apulia that we know and forever love – bewitching, positive and indecently beautiful. And we believe that you will leave a piece of your heart here, because you will return to this welcoming and full of unexplored discoveries land more than once.
Therefore, in the end we will say all together: "Bravo, Puglia! Ti amo. "
See you soon for new adventure in Puglia !!!!
Alena & Franco